Shipping preparation – How to prepare your package?
Follow our step-by-step guide for preparing packages for delivery that applies when shipping with many different courier companies.
Jump to:
Choose the appropriate box or envelope for your parcel
Select a box or envelope that is large enough to fit your item securely and safely, with enough space for cushioning material.
The box should be large enough to fit the item but not so large that it is bulky.
The box should be strong enough to withstand being handled by courier workers.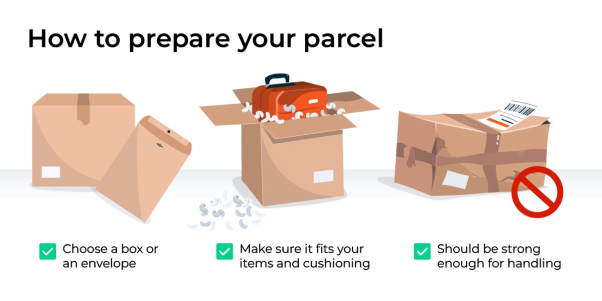 Package your item securely and safely
Wrap your item in padding material like bubble wrap to protect it during shipping.
Place your item in the box or envelope and add enough cushioning material to fill any gaps and secure the item in place.
If the item you're shipping is fragile, you should use stronger outer protection.
A good rule of thumb is to choose a good quality bubble wrap or a more eco-friendly version, a thicker paper than what the item itself is wrapped in.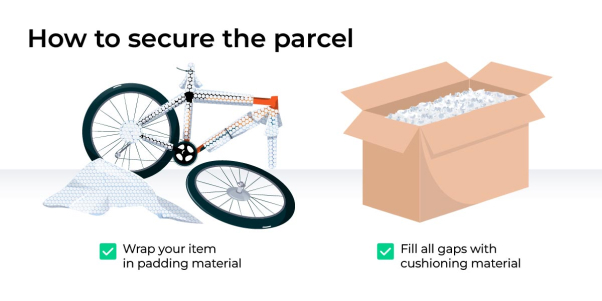 Address your parcel to the correct recipient and return the addresses
Double-check the recipient's address and your return address.
If sending a package to a business address, make sure to include the business name, contact name, and number.
If shipping to someone personally, make sure their address has no errors or missing information.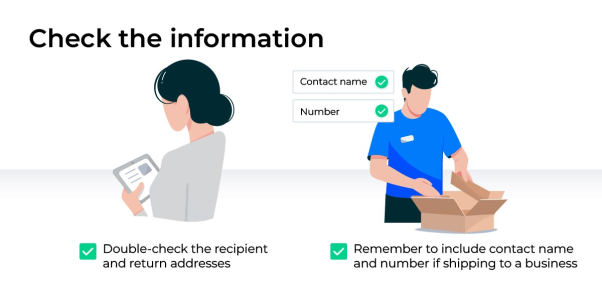 Calculate and apply the correct postage for your parcel
Calculate the correct postage for your parcel based on the weight and size of the package and the destination.
Determine the weight of your parcel by using a scale.
Determine the shipment dimensions by measuring it with a ruler.
Use our shipping calculator below to get the cost of shipping based on your destination and package size.
Read more about:
How to wrap, label and seal your parcel for delivery
Securely seal your parcel using packing tape, taking care to ensure all edges and seams are sealed. This will prevent damage to your parcel during transit.
Apply a shipping label to the outside of your parcel. Sometimes, the courier driver will bring the label and attach it for you. This information will be displayed when booking the service, or we will notify you on your email address if they need to print it themselves.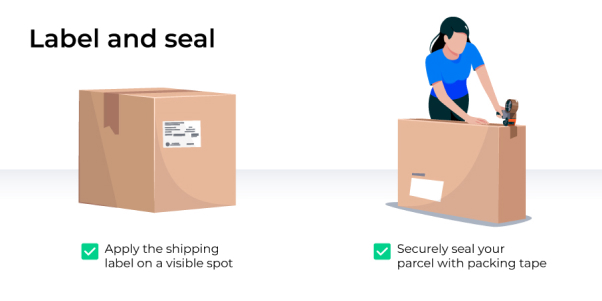 Ship your parcel
After you have successfully completed the shipping preparation, your package is ready to be sent out for delivery! Use our calculator to find out the cost of shipping to your destination.
Continue reading about:
Still have questions?
Check our delivery guides for more information.